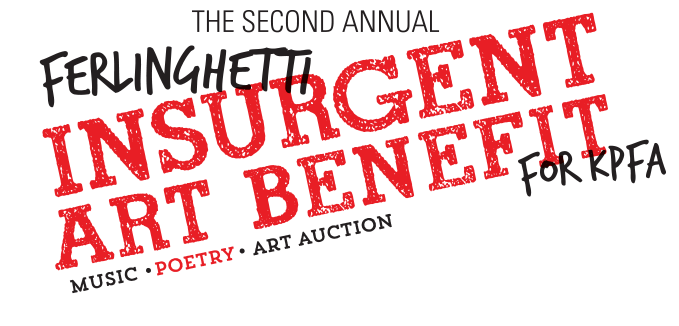 The Second Annual Ferlinghetti Insurgent Art Benefit for KPFA kicks off September 15th, 2018, with music by the Jones Gang and poetry by Mauro ffortisimo and Clifford Hunt. Get your tickets below. Additional artists and dates to be announced soon!


Brown Paper Tickets Ticket Widget Loading...

Click Here to visit the Brown Paper Tickets event page.