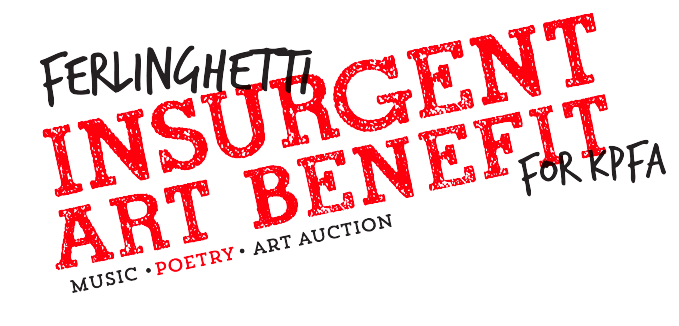 Featuring music by Claddagh/Wavelength.
Poetry by Mauro ffortissimo & Clifford Hunt.
The third annual Ferlinghetti Insurgent Art Benefit for KPFA will take place at San Gregorio General Store, featuring music, poetry, and an art auction. Every dollar raised will go to KPFA.
I strongly believe, as does Lawrence, that KPFA Grassroots Free-Form Resistance Radio is one of the most important voices out there when it comes to keeping us informed about what is really going on. KPFA is listener supported, taking no money from corporations, and staffed with dedicated, intelligent and compassionate people who want to make our world a better place. It is that simple.


Brown Paper Tickets Ticket Widget Loading...

Click Here to visit the Brown Paper Tickets event page.